Connors Advertising & Design brings a team of enthusiastic, committed and creative professionals dedicated to delivering a full spectrum of marketing services to a variety of industries. From concept to completion, we work to bring vision and ideas into marketing and branding programs that deliver measurable results.
LEARN MORE
SIGNAGE
Exterior Signage for Dwell 2nd Street
for The Klein Company
VIEW PROJECT
WEB DESIGN
VIEW PROJECT
Consumer Facing Website for
Judd Builders
BROCHURE
VIEW PROJECT
Capabilities Brochure for
The Bryn Mawr Trust Company

BRANDING & IDENTITY
Our team of designers and brand managers will work with you to create a visual language for your company. Whether you are starting from scratch, updating your existing brand, or you need a new structure for affiliates and subsidiaries, we have the strategic experience and know-how to guide your team through the process. From typefaces, colors, logos and beyond, we will develop and help you build your brand with consistency across all visual materials.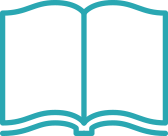 DIGITAL & PRINT GRAPHIC DESIGN
We create meaningful work to clearly convey your message through traditional and digital media. We provide the ultimate in design, production & printing. Brochures, flyers, print advertisements, PPT presentation design, postcards, posters, e-blasts, digital ads, signage, wayfinding and more.

WEB DESIGN & DEVELOPMENT
We plan and build with purpose, ensuring your website is attractive, functional, user-friendly & completely customized to suit your needs. We bring your organization to life through the latest technology, with attention to detail and market-specific intelligence. Our team covers hosting, blogging, interactive design, mobile/responsive design, SEO and maintenance.

ENVIRONMENTS
We have extensive experience in conceiving, crafting and building functional and thoughtfully designed spaces for your customers to interact with your brand. From initial concept to space planning to display design to final installation, we cover it all. We handle dimensional signage, trade show displays, modular display packages, touch screen POS displays, backlit window graphics, and wall displays.

MARKETING STRATEGY/ ADVERTISING/ PPC/ MEDIA BUYING & PLANNING
Traditional media has taken a back seat to digital media, and we are enabling our clients to adapt as the media continues to change and evolve. Digital media strategy requires a multi-faceted approach, continual review and analysis, and the ability to respond and pivot to changes quickly and efficiently.

SOCIAL MEDIA & BLOGGING
Social media networking allows you to engage directly with customers and potential leads across their social networks. We work with you to create & manage original content across all platforms, to tell your story and optimize your online presence for increased web and foot traffic.
Need more information on any of our services? Interested in forming a partnership? We'd love to hear what you have to say.
CONTACT US
We want to help you sell. We want to activate a plan that will achieve your marketing goals. Call us today to get started.
CONTACT US